Question of the week #
You're playing a tournament, seated in middle position. The table folds to you and you have a pair of fours. It is at the second blind level and there is plenty of room to play still. All players have over 60 big blinds.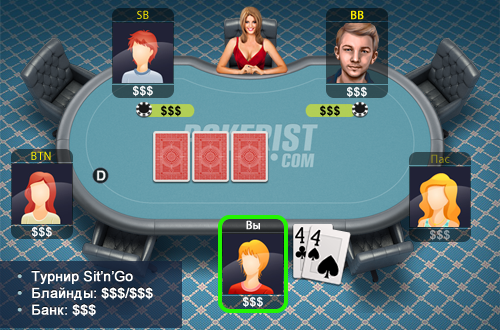 What should you do?
10746 players have already answered
Jouer
Téléchargez l'application de Texas Hold'em sans plus attendre !