Question of the week #
You're playing a tournament, at this point you have reached the final six players. You are the overwhelming chip leader with more than double the closest person. You pick up a pair of fives under the gun, you make a raise and the guy who is second in chips shoves.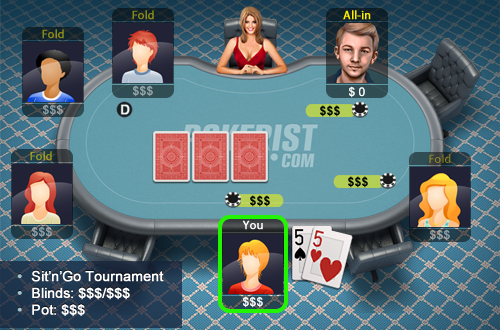 What should you do?
12170 players have already answered
Jouer
Téléchargez l'application de Texas Hold'em sans plus attendre !