Question of the week #
You're playing a tournament, seated in the big blind, it is a turbo tournament and the blinds are at $2,000/$4,000. You have $60,000 in chips and have AQ suited. There are 3 limpers into the pot inflating the pot to around $20,000 with the antes included. The action is now on you.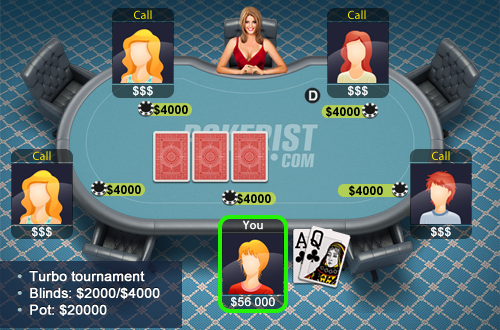 What should you do?
Check Put in a raise Raise all-in
11199 players have already answered
Jouer
Téléchargez l'application de Texas Hold'em sans plus attendre !