Question of the week #
You're playing a cash game, seated in the small blind. It is a 2/4 NLHE game. The player UTG, who is an aggressive player opened for 5 times the blind to $20. You look down at KK. You 3-bet to $59 and they call. The flop comes out Q82 all clubs and you have the king of clubs. You bet $75 and they shove for $450 more. You have the same stack as them.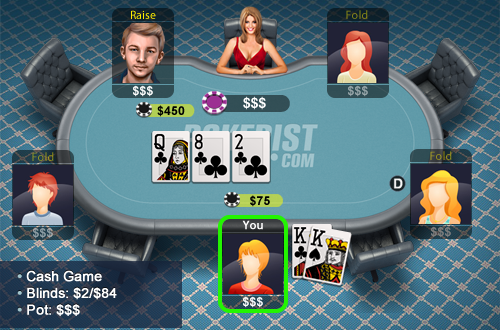 What should you do?
7520 players have already answered
Jouer
Téléchargez l'application de Texas Hold'em sans plus attendre !