Question of the week #
You're playing a turbo sit and go tournament, and have reached heads up play. Your stack is virtually even with your opponents. The blinds are 3,000/6,000, and you both have 100,000 in chips. You minimum raise with KJ suited before the flop, get called, and the flop comes QJ10 rainbow. The big blind leads for 15,000.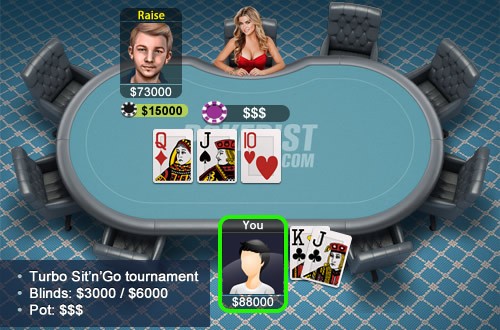 What should you do?
10881 players have already answered
Jouer
Téléchargez l'application de Texas Hold'em sans plus attendre !