Question of the week #
You're playing a sit and go tournament, seated in the big blind. A player in middle position raised to 500 before the flop and you called with AJ off-suit. The blinds are 100/200. You flop an ace on an A82 rainbow flop.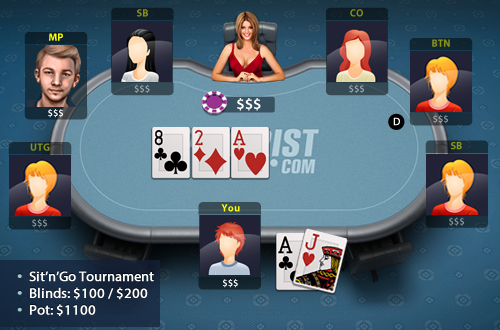 What should you do?
Check and then call Bet half pot сheck and then raise
10729 players have already answered
Jouer
Téléchargez l'application de Texas Hold'em sans plus attendre !