Question of the week #
Vous jouez avec l'argent, vous avez 2♦3♦ dans les mains. Vous élevez l'enjeu à 600 $, et le gros blind égalise. Une fois que vous et votre opponent font le check sur le flop et le turn, on met sur la table 7♣2♠10♠4♦9♥. Votre opponent fait le check sur la rivière et maintenant c'est votre tour.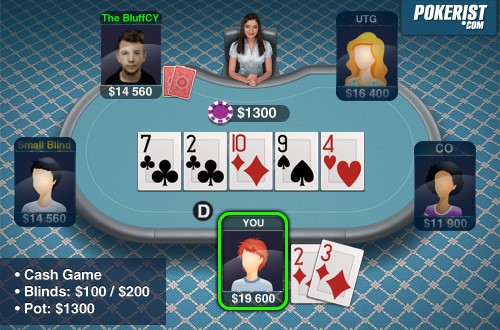 What should you do?
9793 players have already answered
Jouer
Téléchargez l'application de Texas Hold'em sans plus attendre !