Question of the week #
You're playing a $1/$2 heads up cash game with $400, your opponent also has $400. You have been trading pre-flop pots to 3 bets every other hand for around 50 hands. You get AQ suited of clubs and raise to $6, you get 3 bet to $22, and you decide to just call. The flop is QJ10 all hearts and your opponent bets $26.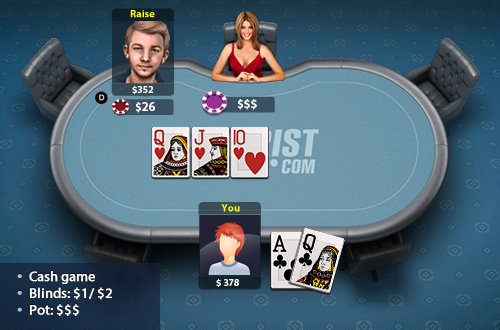 What should you do?
10596 players have already answered
Jouer
Téléchargez l'application de Texas Hold'em sans plus attendre !