Question of the week #
You're playing a 9 handed $1,000/$2,000 cash game sitting in middle position. You raise three times the big blind with KQ of clubs and the big blind calls. The flop comes K44. Your opponent checks the flop, you raise and he re-raises.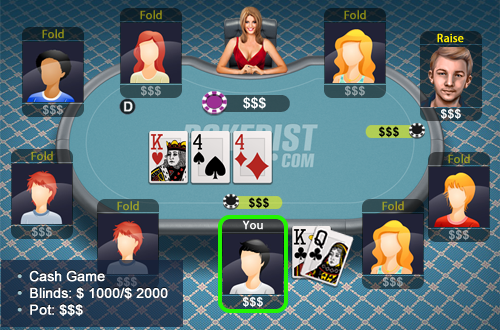 What should you do?
11769 players have already answered
Jouer
Téléchargez l'application de Texas Hold'em sans plus attendre !