Question of the week #
You're playing a 5 handed cash game where the blinds are $2K/$4K. The player to your right has raised to $50K and you are sitting on the button with KK.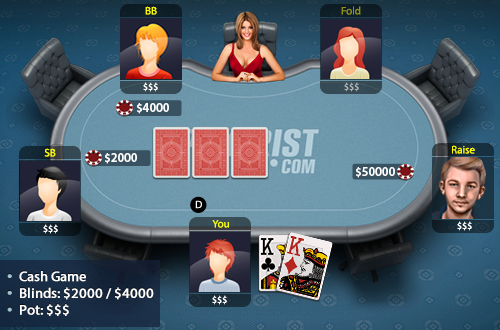 What should you do?
11248 players have already answered
Jouer
Téléchargez l'application de Texas Hold'em sans plus attendre !