Question of the week #
Vous jouez avec l'argent, blinds 1 000/2 000. Vous êtes assis près du dealer, vous avez 5♣6♣ dans les mains. Au cours du flop on met 4♣Q♣7♥ sur la table. À la banque il y a de 10 000, le gros blind élève à 8000, UTG+1 élève encore à 30 000, et UTG+3 élève encore à 100 000 — et ce sont tous les jetons que vous avez. Question: Que devez-vous faire?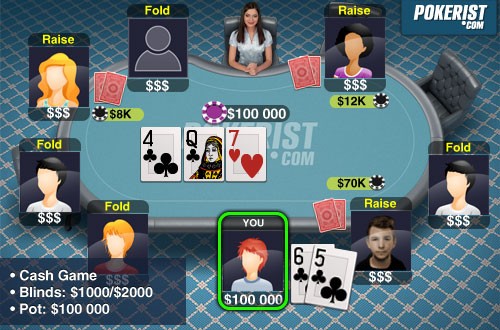 What should you do?
Égaliser Se défausser les cartes
9654 players have already answered
Jouer
Téléchargez l'application de Texas Hold'em sans plus attendre !