Question of the week #
Début du tournoi S'n'G. UTG élève l'enjeu, UTG+3 élève encore une fois, et et cut-off élève à nouveau. Vous êtes assis à la position du gros blind, vous avez J♦J♠ dans les mains.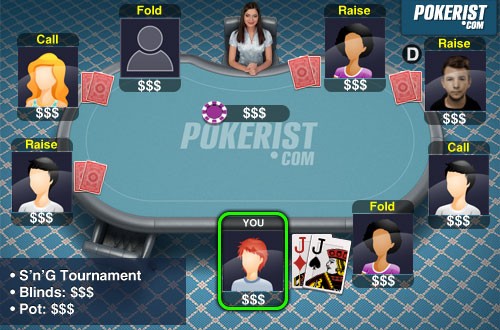 What should you do?
8415 players have already answered
Jouer
Téléchargez l'application de Texas Hold'em sans plus attendre !