Question of the week #
Vous participez au tournoi de quelques tables. Vous êtes assis à la position d'UTG. Les blinds sont 100/200, vous avez 10♠10♣ et de 14.500 jetons dans les mains. Vous élevez l'enjeu à 800, trois de joueurs l'égalisent et le dealer élève encore une fois jusqu'à 4,300.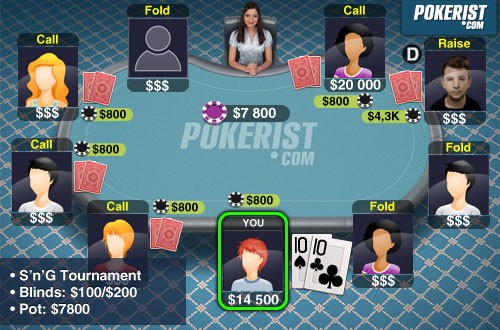 What should you do?
9923 players have already answered
Jouer
Téléchargez l'application de Texas Hold'em sans plus attendre !