Question of the week #
Vous jouez avec l'argent, les blinds 50/100, vous avez de 130.000 jetons. Le joueur à la position d'UTG élève à 300, vous élevez encore une fois à 1000 (vous avez 8♥8♠ dans vos mains), puis le gros blind tente tout pour le tout en mettant de 24.000 jetons. UTG égalise.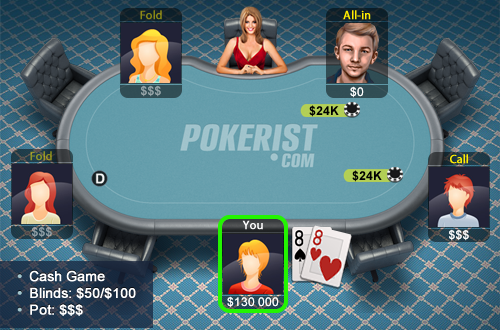 What should you do?
12427 players have already answered
Jouer
Téléchargez l'application de Texas Hold'em sans plus attendre !