Question of the week #
Le milieu du tournoi S'n'G. Les blinds sont de 5000 / 10 000, vous avez de 120.000 jetons. Avant vous tous les joueurs se sont défaussés les cartes, c'est votre tour — le dealer. Vous avez K♦Q♥ dans vos mains et vous élevez l'enjeu à 2200. Votre opponent, joueur du style dense à la position du gros blind tente tout pour le tout et met de 9.500 jetons.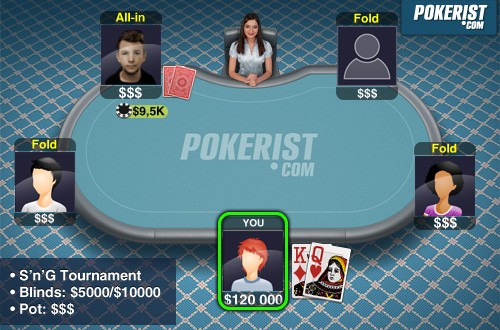 What should you do?
7430 players have already answered
Jouer
Téléchargez l'application de Texas Hold'em sans plus attendre !