Question of the week #
La fin du tournoi de quelques tables. Joueur à la position du cut-off a élevé l'enjeu à trois fois et demi du gros blind. Vous avez 4♥4♣ dans les mains, vous égalisez, tout le monde se défausse les cartes. Au cours du flop on met K♦Q♥8♠ sur la table. Votre opponent fait le check et maintenant c'est votre tour.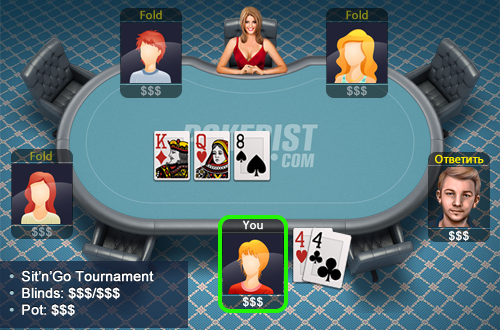 What should you do?
9492 players have already answered
Jouer
Téléchargez l'application de Texas Hold'em sans plus attendre !