Question of the week #
Jeu avec l'argent. Vous êtes à la position du cut-off contre un opponent au gros blind. Il a élevé l'enjeu au cous du preflop, flop et turn, et maintenant la banque a de 15.000 jetons. À la rivière on met K♣, donc il y a J♣9♥10♣3♦K♣ sur la table. Votre opponent tente tout pour le tout en mettant de 42.000 jetons. Vous avez 10♥Q♦.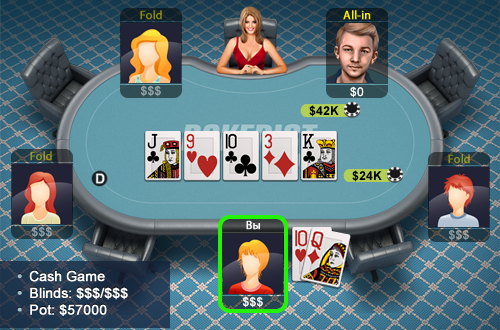 What should you do?
8736 players have already answered
Jouer
Téléchargez l'application de Texas Hold'em sans plus attendre !