Question of the week #
Vous avez A♥K♥, vous êtes à la position du cut-off et vous venez d'élever l'enjeu à 5 gros blinds. Seulement un joueur a décidé d'égaliser — UTG+3. Il — le joueur du style large, égalise tout. Au cours du flop on met J♥10♥3♣, il fait le check et puis égalise votre enjeu. Au turn om met 4♦, vous élevez et il égalise à nouveau. À la rivière on met 4♣ sur la table et il fait le check encore une fois.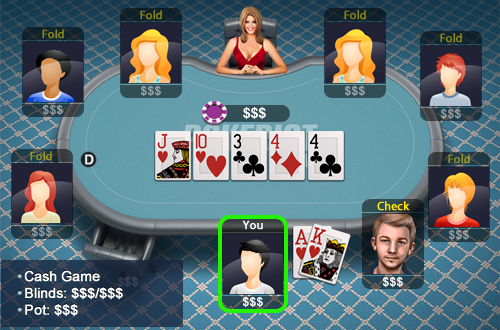 What should you do?
8170 players have already answered
Jouer
Téléchargez l'application de Texas Hold'em sans plus attendre !