Question of the week #
Vous jouez dans le tournoi, les blinds sont 750/1500. Vous êtes assis dans une position de UTG, vous avez 4♥4♦ dans les mains, les joueurs à la table élèvent les enjeux tout le temps.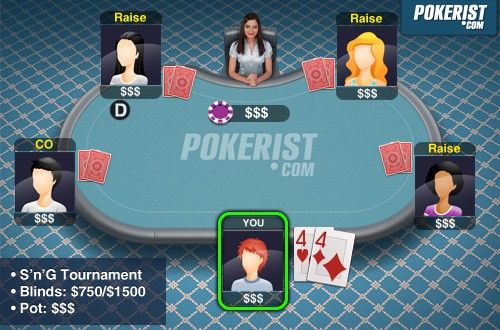 What should you do?
Élever Égaliser Se défausser les cartes
13766 players have already answered
Jouer
Téléchargez l'application de Texas Hold'em sans plus attendre !