Question of the week #
You're playing a tournament, seated in the small blind. You have K9 suited in spades. You have 35 big blinds and it is still relatively early on, blinds are 50/100 and you have 3,500, the table folds and you raise the big blind to 250, he shoves in for 30 big blinds (3,000 chips). He hasn't played any hands at all up to this point.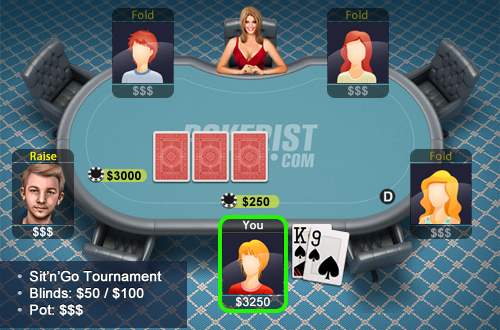 What should you do?
11325 players have already answered
Gioca ora
Scarica subito l'app Texas Holdem Poker sul tuo dispositivo!