Question of the week #
You're playing a cash game, seated under the gun. It is a 5/10 NLHE game, you have a pair of sevens and open the action to $35. You get two callers one from middle position and the other from the big blind. The flop is A72 rainbow. The big blind checks to you.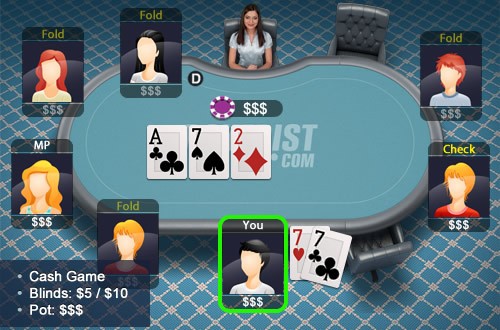 What should you do?
11092 players have already answered
Gioca ora
Scarica subito l'app Texas Holdem Poker sul tuo dispositivo!