Question of the week #
Voi giocate a soldi, avete 2♦3♦. Voi aumentate la posta per $600, mentre il grande buio (big blind) pareggia. Dopo che voi e il vostro avversario avete fatto check al flop o al turn, sul tavolo vengono messe 7♣ 2♠10♦9♠4♥. Il vostro avversario fa check al river, adesso è il vostro turno.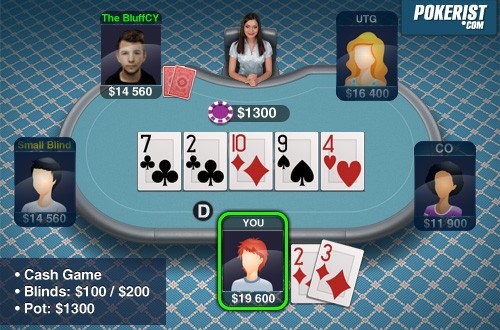 What should you do?
8857 players have already answered
Gioca ora
Scarica subito l'app Texas Holdem Poker sul tuo dispositivo!