Question of the week #
You're playing a 9 handed cash game, and seated in the cut-off. The blinds are $5K/$10K and you're heads up. The board shows 333AA when you had checked down the flop and turn and you act first on the river with 34.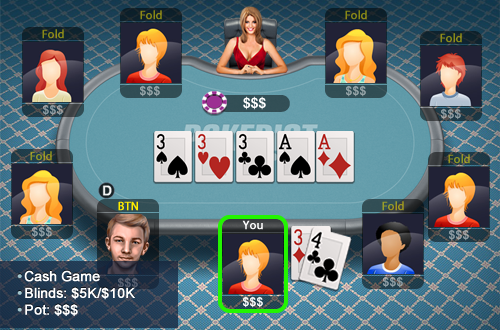 What should you do?
Check Raise half the pot Shove all-in
10759 players have already answered
Gioca ora
Scarica subito l'app Texas Holdem Poker sul tuo dispositivo!