Question of the week #
Voi giocate al torneo S'n'G, il quale sta per finire. I blind sono: 2000/4000, 3 giocatori rimangono in gioco. Lei è un grande blind, avete 14 000 gettoni e Q♣10♥ in mano. Il dealer ha 18 000 gettoni, rischia il tutto per tutto per la terza volta consecutiva. Il giocatore con un piccolo blind ha già scartato le carte, adesso dovete decidere se vale la pena di aumentare la posta o passare. Domanda: come procedere?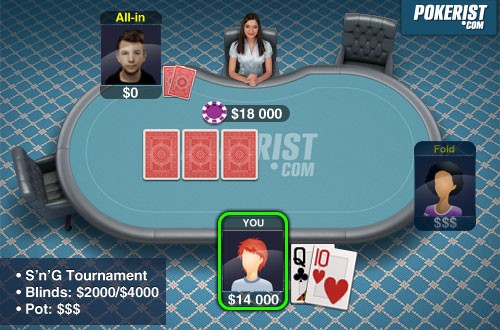 What should you do?
7850 players have already answered
Gioca ora
Scarica subito l'app Texas Holdem Poker sul tuo dispositivo!