Question of the week #
You're playing a 5 handed cash game where the blinds are $2K/$4K. The player to your right has raised to $50K and you are sitting on the button with KK.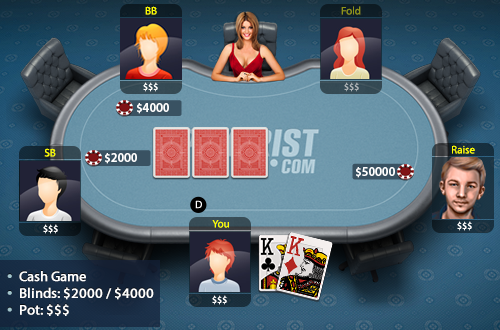 What should you do?
9994 players have already answered
Gioca ora
Scarica subito l'app Texas Holdem Poker sul tuo dispositivo!