Question of the week #
You're playing a 9 handed cash game, the blinds are $25/$50 and you are sitting on the big blind and check K. Q. Four players have limped in front of you and when the flop comes K37 you raise, another player calls and then a third player moves all in. What should you do?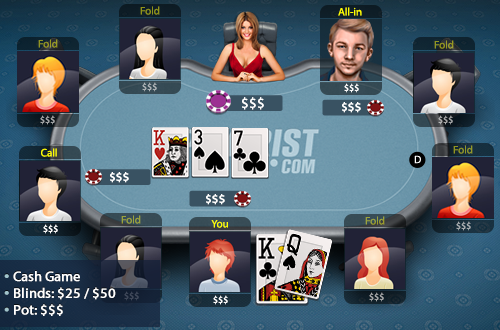 What should you do?
7013 players have already answered
Gioca ora
Scarica subito l'app Texas Holdem Poker sul tuo dispositivo!