Question of the week #
Voi giocate a soldi, i blind sono 1 000/2 000. Siete davanti al dealer, avete in mano 5♣ 6♣. Al flop sul tavolo vengono messe 4♣Q♣7♥. In banca ci sono 10 000, il grande blind aumenta per 8 000, UTG+1 riaumenta fino a 30 000, mentre UTG+3 aumenta di nuovo fino a 100 000 — sono tutti i gettoni in vostro possesso. Domanda: Come procedere ?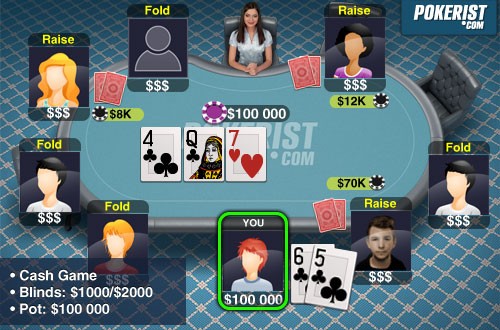 What should you do?
8341 players have already answered
Gioca ora
Scarica subito l'app Texas Holdem Poker sul tuo dispositivo!