Question of the week #
Voi partecipate al torneo per più tavoli. Siete in posizione UTG. I blind sono: 100/200, avete in mano 10♠10♣ e 14,500 gettoni. Voi rilanciate la posta per 800, ancora tre giocatori la vedono mentre il dealer rilancia la posta fino a 4,300.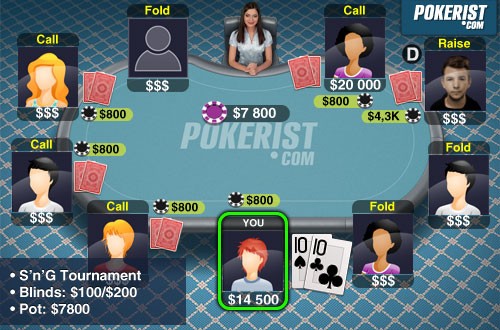 What should you do?
Vedere Andare all-in oppure fare fold
9073 players have already answered
Gioca ora
Scarica subito l'app Texas Holdem Poker sul tuo dispositivo!